It's A Great Time To Enhance Your Backyard
Posted by Mary Jo Morgan on Tuesday, January 26, 2021 at 10:37 AM
By Mary Jo Morgan / January 26, 2021
Comment
With so much more emphasis on being at home at the moment, and for quite a while to come until vaccines have fully rolled out, many homeowners are increasingly focusing on the quality of and facilities in their backyards.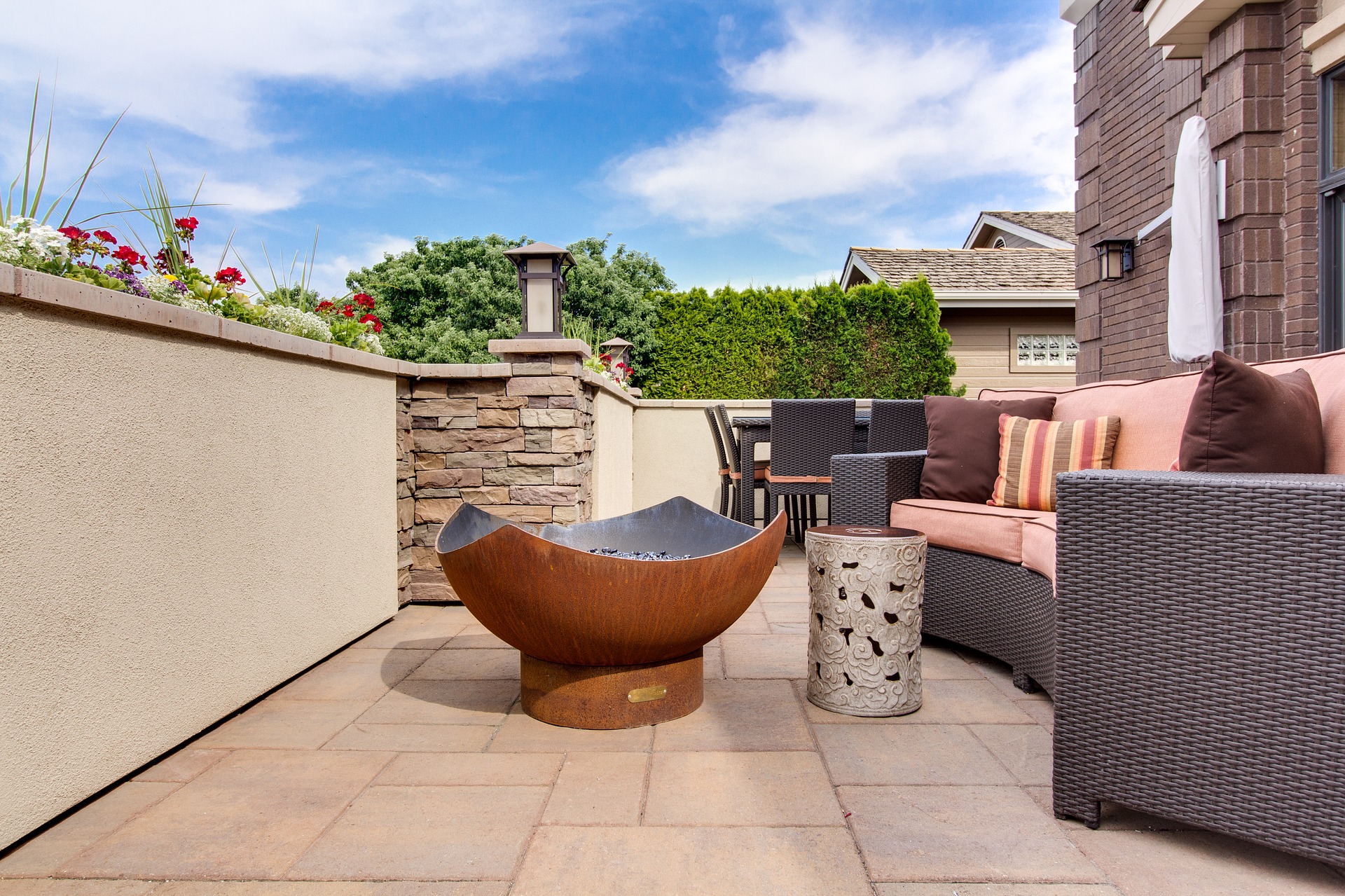 Even looking at what we hope will be an end to the current situation at some point this year, investing in your backyard will always pay dividends, offering an enhanced oasis and a chance to escape from the indoors.

So with this in mind, we thought we'd suggest some possible areas for backyard upgrades:

A deck - A deck can increase your living space and offer a great opportunity to get some fresh air too. If well maintained, it can also add to the value of the property when the time comes to sell, or at least provide another enticing feature for potential buyers. It is, of course, also a wonderful platform for parties and family get-togethers, when we are able to host such wonderful events again.

A built-in grill - Well executed, this is another great added value/selling feature, but of more immediate worth is the fun and all the great food it can produce.

Quality furniture - Well designed, comfortable, stylish and durable furniture enhances your backyard's overall appearance and also creates a fantastic excuse to use it more often.

A firepit - In an area such as Coronado, a firepit offers great outdoor possibilities throughout the year. It's such a warm and welcoming focal point for your backyard.

Lighting - There's a vast range of outdoor lighting options to choose from these days, enabling you to make great design choices and extend the use of your backyard 24/7. There are also obvious security and safety benefits too.

Landscaping - If you want to go all out, professional landscaping can make a significant contribution to increasing your home's value and make it a far more attractive prospect. Resale value should, however, play second fiddle to the possibilities it will afford you, making your backyard a place you'll want to spend more and more quality time enjoying.

Awnings - When it's very warm outside you might feel less inclined to spend time in your backyard. An awning overcomes those objections, protecting you from sun, and indeed rain. It's reckoned that an awning can eliminate 98% of the sun's harmful rays. Best of all, though, is the cool shade it offers. Your pets will thank you too! Strategically placed awnings can also reduce your energy costs, enabling you to cut down on air conditioning. Retractable awnings can also save you money in winter by letting more sun into the home.

Pools - If you have been thinking of the advantages of a pool, right now might be a great time to go for one. The many advantages are obvious and it greatly increases the activity potential in the home. Always remember, however, that ongoing maintenance will be essential, either by yourself or hiring professionals.

Pergolas - Pergolas offer another fantastic way of improving backyard aesthetics and creating a practical and attractive additional living space. They are an entertainer's dream, when such things become commonplace again. A pergola can case enough light shade to make a warm afternoon enjoyable and retractable covers can be fitted too, offering some protection from the elements, as well as direct sunlight.

Clearly there are so many exciting options to consider and right now is a great moment to be thinking of making your extra time spent at home as enjoyable and relaxing as possible.

We hope you find at least some of the above ideas inspiring. As ever, we are always available to answer any questions you have related to real estate, so please don't hesitate to contact us at 619-886-0175.