Five Key Advantages Of Working From Home
Posted by Mary Jo Morgan on Friday, May 15, 2020 at 7:32 PM
By Mary Jo Morgan / May 15, 2020
Comment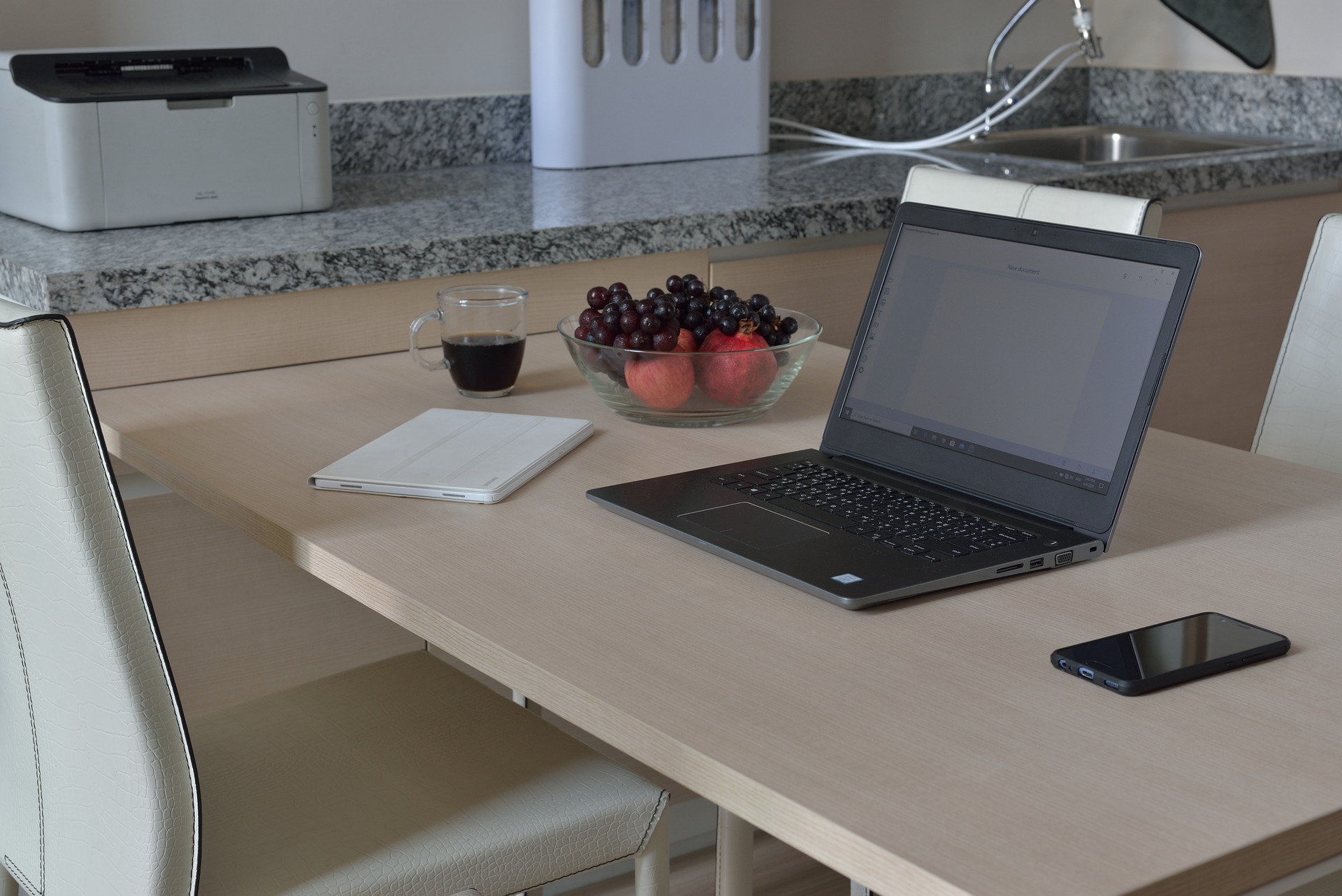 Millions of Americans have experienced working from home for the first time in this pandemic.
And, for many, the home office may ultimately become their permanent workplace once this is all over!
The current crisis has been an excellent litmus test for how well large portions of the workforce can cope with working from home. The subject has also received a lot of press attention too.
Perhaps unsurprisingly, especially for those of us used to earning a living in this way, it has largely been an incredibly successful enforced mass experiment.
Companies will be looking to cut costs as they navigate through the economic fallout from COVID-19 and one of the most obvious strategies is to reduce required office space by allowing staff to work from home, whenever it's practical to do so.
And, just as we've seen from the adaptability it has afforded to keep real estate selling, information technology is now at a point in its evolution whereby the need for face-to-face contact is minimized. Even large meetings can be successfully conducted by online conferencing software.
There are some real advantages to this approach:
Flexibility - With no need to commute, there's simply more time in your day to get work done, hence it affords you some flexibility in terms of your hours. Many people like to start work early, but the journey to work has to be factored in. Work from home and you can be out of the bed and sitting at your office desk in seconds.
Less stress - You're in the surroundings of home, which can itself be a comfort. There's no traveling and you have the freedom to create the office in a way that blurs the visual barriers between a warm and welcoming home and a cold, austere workplace in which you have little or no influence over the decor and organization of furniture, for example. And if you've had a bad online meeting, what better than to wind down with a quick cuddle with your dog or cat, for example.
Reduced environmental impact - Far less traffic on the roads at peak times of the day has to be good for the environment. And the much reduced embodied energy load of fewer people traveling to and from work is a very sustainable model. This is another key appeal to companies, as it enables them to demonstrate their green credentials in terms of workforce location strategy and low energy usage.
Better time management - Your efficiency should increase as you don't have to exchange pleasantries with colleagues in the corridor or when fixing yourself a coffee or water. This could actually mean that you get your tasks done faster and have more spare time. It should also be a lot more straightforward to fit in things like dental check ups, school runs etc.
Family - You'll inevitably get to spend more time with your family, which has to be a good thing. Better yet, there could be big cost savings in a reduced requirement for child daycare.
Obviously we are all living through a momentous time and lessons are being learned in so many ways. Working from home has arguably now been proven and we can expect to see a lot more of it in future.
As ever, please don't hesitate to contact us at 619-886-0175 if you have any questions related to real estate.