A Great Opportunity To Rethink Your Interior
Posted by Mary Jo Morgan on Tuesday, April 14, 2020 at 9:21 AM
By Mary Jo Morgan / April 14, 2020
Comment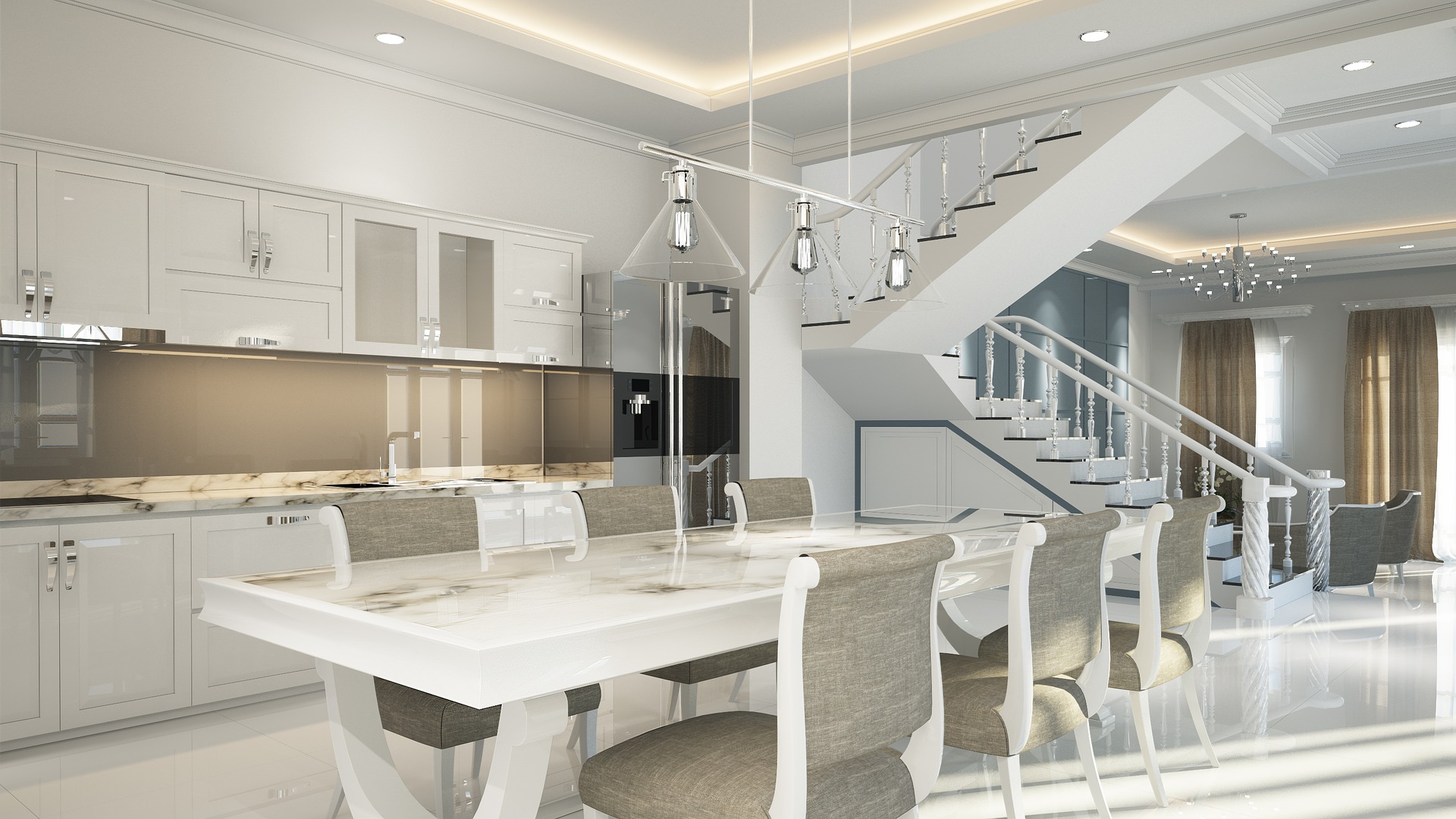 Most of us are spending more time indoors that we usually do.
And seeing as there's really no choice to do otherwise at the moment, it's important that our surroundings are just as we want them.
For all its many downsides, lockdown does at least present a fabulous opportunity to assess how well your interior is working for you.
If you're feeling claustrophobic, is it because your room layouts lack a spacious feel and everything is tightly packed? If so, then when better than right now to address the flow of your home and make simple rearrangements of furniture etc. that create a more airy and welcoming atmosphere.
Are color schemes just not right? If you're in your home almost all of the 24 hours in a day, this train of thought can take hold more easily. And seeing as you probably have more time than usual to rethink things, why not reimagine your home in different colors that address what's not right in your mind about the current ones. Even if you don't plan to recolor the rooms yourself, you might at least come out of lockdown with a great plan for decorators to carry out for you.
Clutter can of course be a major factor in why your rooms aren't working for you. In fact we recently wrote a complete blog on the subject.
And what better resource than the internet to search for inspiration for your next home makeover. Indeed using this very website you can access all the properties currently for sale in the area (currently around 22,700), so why not take a look at some and see how other Coronado homeowners are styling their properties, in addition to making Google searches like "home interior design ideas" and visiting great websites such as housebeautiful.com and hgtv.com
Online shopping also offers you a great way to safely select new items to beautify your home - it's also great fun too and another wonderful and effective way to while away those hours.
In conclusion, once the beaches open up and we're freely able to enjoy the beautiful world outside again, you will have less time, and possibly less motivation, to rethink your interior, so why not seize this moment!
We hope you find some of the above thoughts inspirational and, as ever, we are happy to answer any questions you may have regarding real estate at 619-886-0175.