Seven Important Home Buying Checkpoints
Posted by Mary Jo Morgan on Friday, January 31, 2020 at 2:24 PM
By Mary Jo Morgan / January 31, 2020
Comment
We've all done it. It's so easy to fall in love with a home that, on the face of it at least, ticks all your boxes.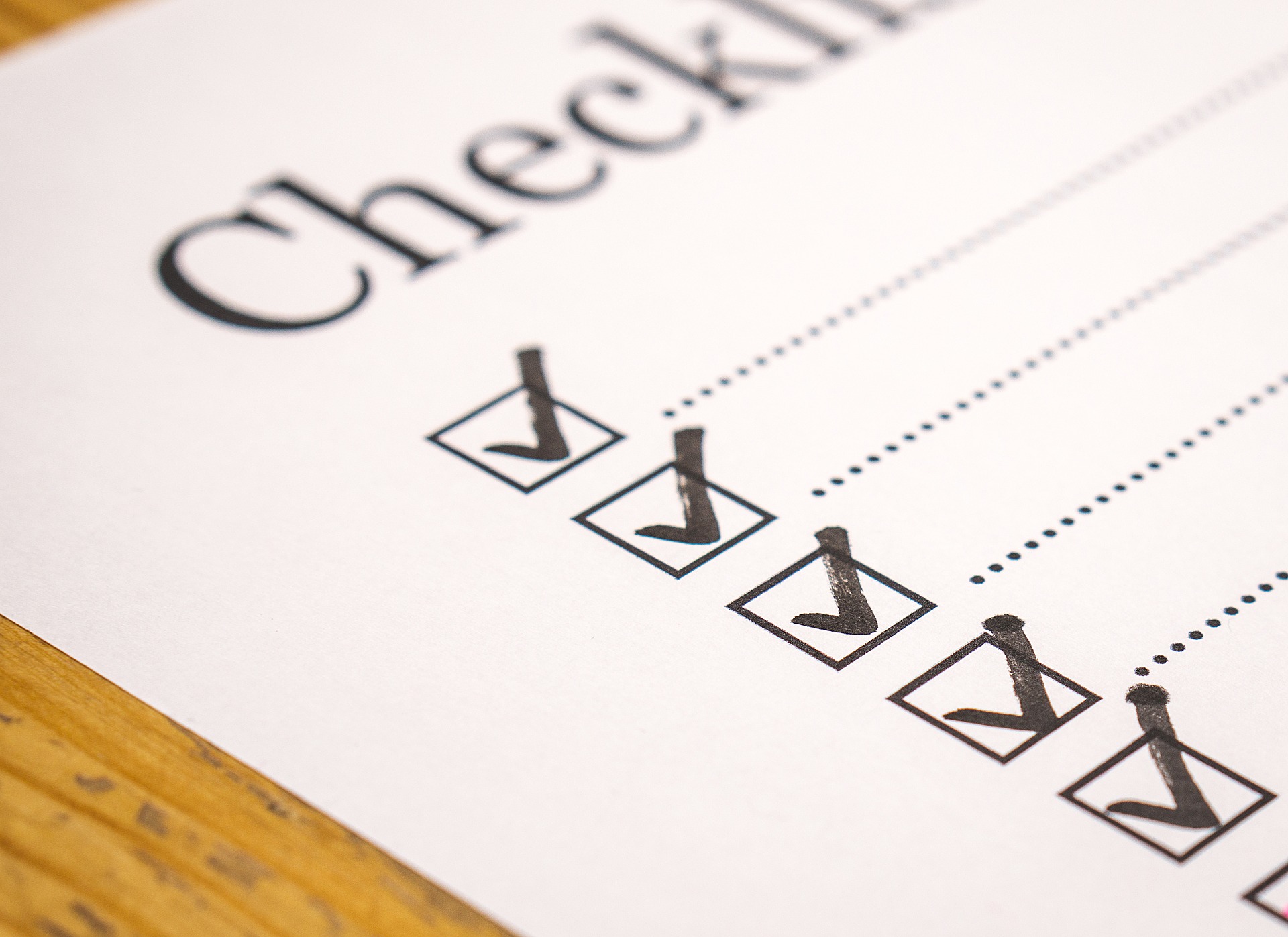 It looks great inside and out and the location appears to be wonderful. But have you completed the research to confirm that all's well?

While it's tempting to sign on the dotted line and secure the property, here are some of the less obvious, but nevertheless important, things you might overlook but would be well advised to check first:

Does work to the home have correct permits? - If the home has undergone extensive renovation, for example, make sure that all necessary permits have been issued for the work. Much better to find out now than when you own the home.

HOA - If the property is part of a Home Owners' Association, make sure you're aware of any restrictions on what home owners can and can't do, just in case something doesn't fit in with your lifestyle or plans. It's also a good idea to check that the HOA is financially sound and doing a good job of enforcing regulations, especially those that are particularly important to you.

The roof - If the home hasn't been recently built, consider the merits of hiring a roof inspector to give you an estimate of the likely remaining life expectancy of the current installation. Roof replacement can be a frighteningly high additional cost.

Check out the area - Make a thorough inspection of the area and don't be shy to talk with your would-be neighbors about its pros and cons. You might also want to check crime rates and, if you're viewing the home in the daytime, pay a visit at night and at one or two different times of the week to make sure its character doesn't change in a negative way. Also be sure to establish if there are future plans in the area that could have a positive or negative effect of the value of the home.

Pets - If you're an animal lover, be certain to find out if there are local restrictions on types of pets and indeed permitted numbers.

Schools - If you have kids that are going to school, or plan to have them during your tenure in the home, research where the schools are and how well they perform. It's also advisable to ensure you're aware of any school district zoning changes that are planned. Unless you plan to drive the kids to school every day, establish how near the property is to the nearest school bus stop.

Average days on market in the area - Ask your agent for information on how quickly neighboring homes are selling for. These statistics are provided by all area multiple listing services and offer some important evidence as to whether or not homes are difficult to sell in the area. If there appear to be issues, it's wise to dig a little deeper to see if there's a key underlying reason or two behind sluggish sales, compared with other surrounding areas for example.

Car parking - Check to see if there are any restrictions on the number of vehicles allowed on driveways or in the street. If your family has multiple vehicles this may be an important consideration.

We hope the above suggestions are useful and would be pleased to help you with any further questions on real estate at 619-886-0175.